Where skilling and reskilling is given at most importance in todays Business world, skilling and carrying appropriate practical knowledge has become mandatory. Your degree certainly provides you knowledge on various topics and subjects making you understand various concepts, definitions, however the applicability is left to imagination and the experience you gain as a fresher. Off course your first insights through apprenticeship you undergo, and rest is followed by the final placement.
How about making more aware choice within the career of HR to start with. While every area of HR needs to be understood and experienced thoroughly making a rightful choice after understanding how the HR is actually executed would surely be a good idea.
While in the industry and through campus you shall get your internships, you will certainly have to make that extra effort to gain the work experience. Most of the companies provide internship projects to the students with superficial work and titles. There is a lot of help available within the departments to complete your project, but one needs to understand it. Our practical HR training certification courses help you to upgrade your expertise a notch further by delivering how the HR functions operates and application of various concepts, definitions, processes and strategies learnt by you while you do your MBA, how and where to apply them in your work.
Remember, every function of HR is crucial, and no work to start with, is big or small. The more hands-on you are, the more work you do from scratch, the better and seasoned HR professional you will be climbing that career ladder like a more confident leader. While every Manager is a Human Resources manager in himself and every HR is a Leader not by position but by role. In the era of innovation and start-ups every single set up needs a good HR Leader. And hence attending an additional Practical HR Certification Course is a good idea.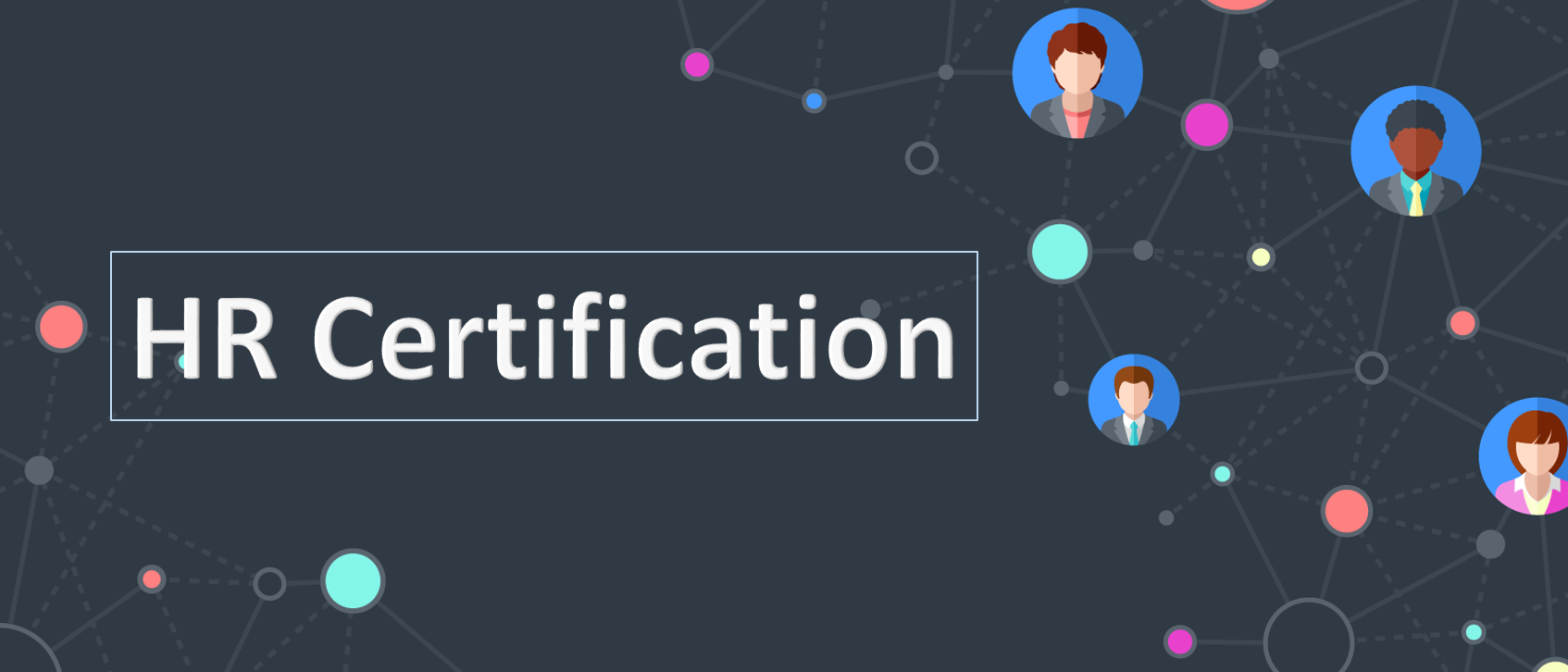 While University curriculum emphasis on theoretical learning, our focus is on ability to apply learning from day 1. Our thorough and practical approach on executing every single function within HR ensures better fit to corporate expectations & ease in selection. At the same time our training also ensures reduced training costs for Organizations as the certified candidates are ready for job.
Values nurtured by us:

Better fit to corporate expectations-ease in selection
Build future safe career
Ability to be productive from Day-1
Reduced training cost
Job ready hires
Support from Industry experts
Better placements
Competitive advantage
Our Purpose:

Success of your business depends on people and we create tomorrow's HR business partners though imparting practical HR trainings.
Targeted Learners:
Any student who is pursuing FY/SY/TY of there degree and looking forward for a good career break Freshers | B. Com | BBA's | Business Graduates | MBA's PG DBM's | HR Enthusiastic | Junior HR Staff
Our Perspective:
Bridge learning gaps in between the theory learned and get first hand experience of how the theory is implemented in real HR in any organization.
Certification courses we offer in broad:
The syllabus mentioned above can be customized to modules as per the student and college.
Recruitment Certification (Talent Acquisition function)
What are the different aspects of Recruitment? What factors are considered before hiring.
Elaboration shall be on how functional expertise does, attitudes, approaches matter and considered while looking for a right fit towards achieving corporate goal and a best fit in culture as well.
Highlights of the course:
Your Talent Acquisition function
ABC's of Recruitment
Strategic decisions & Policy guidelines in making
Recruitment, Is it a cost centre?
Industry application such as IT, Mfg, Banking, Telecom, BPO's
How to apply Innovation?
Competencies required for the Role
Know Your Role as an HR as a Strategic Business Partner
Recruitment Consulting vs. Recruitment function
Latest trends & Technology
How to face challenges? How to take tough calls while hiring?
live case studies & Practical demonstrations
Syllabus (in brief):
1. Manpower planning
Raising of MRF's
Manpower Budgets
JD's & JS's
Hiring Criteria's
Sanctions & Requisitions
Importance of process & process flow
Formation of Forms, formats, guidelines & regulations
Strategic Policy guidelines
2. Sourcing
ABC's of Sourcing
Objective behind the sourcing methodology
How to avoid costly mistakes
What and what nots of sourcing?
Methods of Sourcing
Smart search & Methodologies
How to be innovative?
Use of Portals & Social sites
3. Selection
Screening
Criteria's & Technical aspects of screening
Methods of screening
Shortlisting
Scheduling
Hiccup's & challenges
How to conduct HR Interviews?
Interview processes
Various stages of Interview
Selection & Fitment
Offer
Appointment
4. Administrative & Strategic Aspects of Recruitment
Policy Making
Checklists
20 different Forms, Formats
10 plus Process Flow charts
Letters & Agreements (including NDA's)
Requisitions,
Different Trackers
Communication Samples
MIS
Negotiations,
Vendor management
Statutory deductions, TDS, GST Overview
Certification Course in Strategic Human Resources Management

Please note the course contents are strictly as per the industry working & practical guidelines designed & developed by highly experienced Experts in the field of Human Resources. The syllabus is designed to have hands on feel of work, which ultimately encourages, prepares students for better career opportunity. Contains no contents out of book and your curriculum.
Module 1 Core HR Function
Employee Engagement
Employee Communication
Employee Relations Management
Employee Rewards & Recognition
Employee joining & Induction
Employee Exit & Relieving
Employee Retention
Employee Disciplinary Action
POSH
HR MIS Dashboard
Module 2 Strategic Human Resources Management
Competency Mapping
Performance Management System
HR Policy Implementation
SWOT Analysis
Module 3 HR Administration
Day to day HR Activities
Employee Data Maintenance
Employee Personal files
Letters & Certificate processing
Attendance Management
Maintaining Leave Record
Employee Help Desk
Module 4 Compensation, Payroll Processing & Laws
Compensation structure
Design & components of Salary structure
Tax Planning Benefits
TDS Slabs
Tax filing
Labour Law applicable
PF & ESIC
Income Tax
Professional tax
Salary processing inputs & data
Payroll processing (real time exposure to the payroll software
Payroll processing in Excel, calculations
Module 5 Recruitment & Selection
Manpower Planning
Sourcing
Screening
Selection
Offer & Appointment
Module 6 Training & Development
TNI process
Bridging the performance gap through Training & Development
Training co-ordination
Methods of training
Resource allocation for training purpose
Training feedback
Training Evaluation
Training Effectiveness
Module 7 Tricks of the Trade/Special Gives/Wear your hat with Elan
Effective Communication skills
Personality Development
Body Language
Time Management
Goal Setting
Interview Tips
Aptitude tests
Psychometric tests
Brain teasers
Resume formatting
Job assistance
Post training support provided regarding any HR issue (via email)